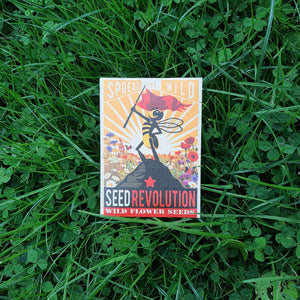 Trapped within each pack is a mini meadow just waiting to go bloom!
Each packet should give you enough seeds to create a 2 m2 coverage of native wild flowers.
You'll find both annuals and perennials, like poppies, cornflowers, ox eye daisies, and so much more. Spring and autumn are your prime scatter seasons.
Harvested from organic meadows in west Dorset, each pack contains a unique blend of native flowers and ancient grasses that bees simply go wild for! The packets are designed, printed and packed all within ten miles of the wild flower meadows.
Seed packet dimensions: