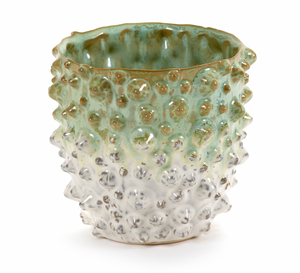 This product is available for Local Delivery or Local Pick Up from our Frome store.
Earthenware glazed plant pot by Serax. 
This INDOOR pot is treated with a thin waterproof coating on the inside, but this does not guarantee 100% watertightness. Therefore, we recommend not to plant directly in the pot, but to place the plant in a plastic pot + saucer or use a plastic bag on the inside. Cracks can form if the plant is planted directly in the pot.
Small Size Dimensions
Height: 11.5cm
Diameter: 11.5cm
Opening diameter for plant: 8.5cm (Sizes do vary)
Medium Size Dimensions:
Height: 13cm
Diameter: 13.5cm
Opening diameter for plant: 10cm (Sizes do vary)
Large Size Dimensions:
Height: 17cm
Diameter: 18.5cm
Opening diameter for plant: 15cm (Sizes do vary)